1. Add to Cart
2. Upload & Preflight / Shopping Cart
3. Payment
4. Complete
Business Cards, 1 and 2 color
Starting at $47.00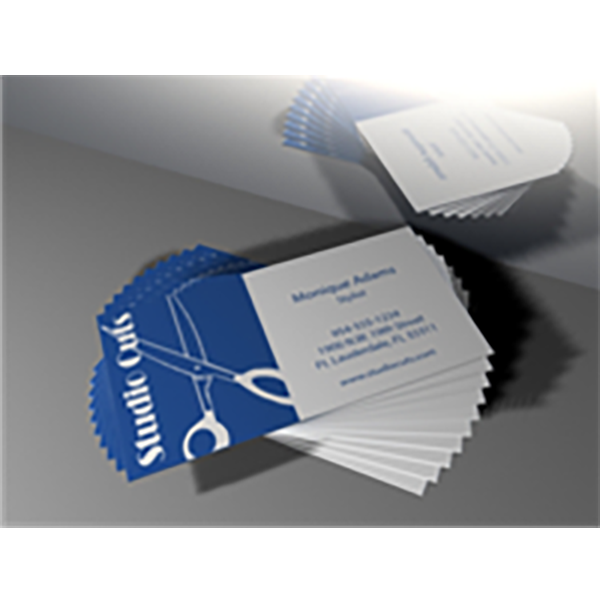 product specs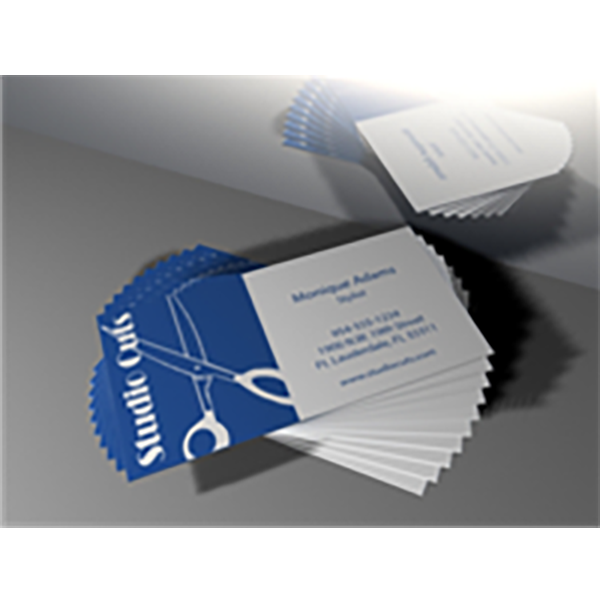 product specs
Elevate your professional image with our thermographic business cards. Printed on 80# premium bright white cover stock, these business cards stand out among the crowd. Whether you choose from our standard colors (black, reflex blue, brick red, burgundy, pine green or process blue) or need us to match a specific PMS color, your design will be flawlessly rendered, ensuring your cards stand out in any stack. Thermographic printing, also known as "raised printing," adds a tactile and visually striking dimension to your cards. This unique process uses heat and special inks to create raised, glossy text and graphics. Your business information and logo will literally rise above the surface, creating an elegant, tactile feel that captures attention..
Thermographic business cards are available printed on one or both sides, allowing you to convey essential details about your business, services, or products while making a lasting impression. Whether you're attending a crucial networking event, meeting with potential clients, or simply sharing your contact information, our Thermographic Business Cards will make your interactions memorable.
Our Thermographic Business Cards are perfect for professionals, entrepreneurs, and businesses of all sizes looking to make a statement. From lawyers to artists, financial consultants to event planners, these cards will help you stand out in a competitive world.
Ordering & Artwork Setup Guide
Step 1. Choose Product
If you can not find the product you are looking for submit a custom quote here
Step 2. Select Product Options
Size
Color
Turnaround Time
Coating
Etc.
Step 3. Add Product to Shopping Cart
You will see an instant price for all listed products
Click the Add To Cart Button
Step 4. Review Shopping Cart
Name Your Job
Select Shipping Method
Add Any Special Instructions
Once Satisfied Click The Checkout Button or Continue Shopping
Step 5. Payment Page
Select Billing Address
Select Payment Method
Review and Accept Terms/Conditions
Click Complete Button
Step 6. Upload Files

Upload Now
Upload Later
My Designer Will Upload
Files Are At A 3rd Party Download Source (i.e. ftp, dropbox, sendspace)
* Click a price and the quantity in the calculator will update to match what you selected.