1. Add to Cart
2. Upload & Preflight / Shopping Cart
3. Payment
4. Complete
NCR Forms, 1 and 2 color
Starting at $123.00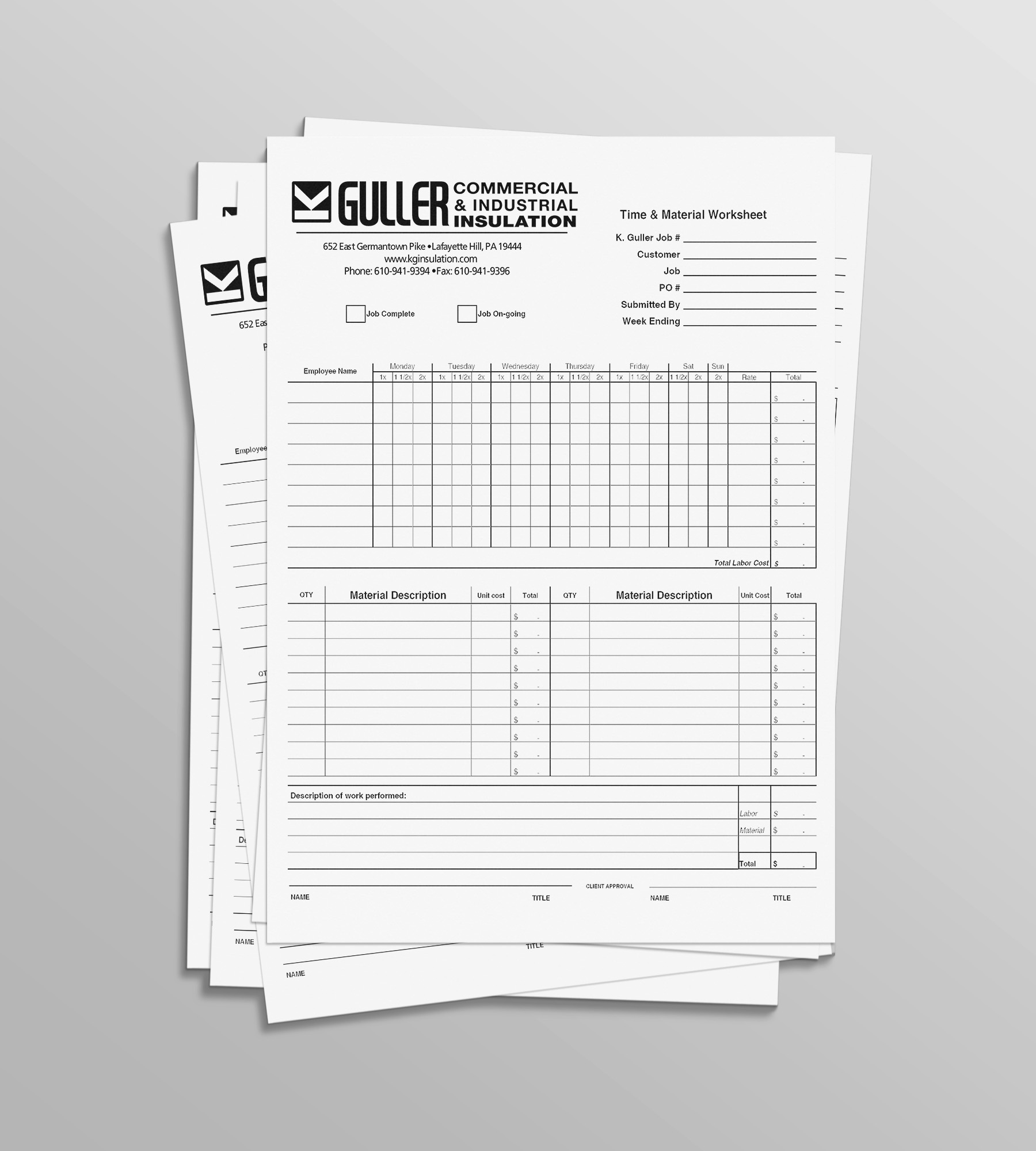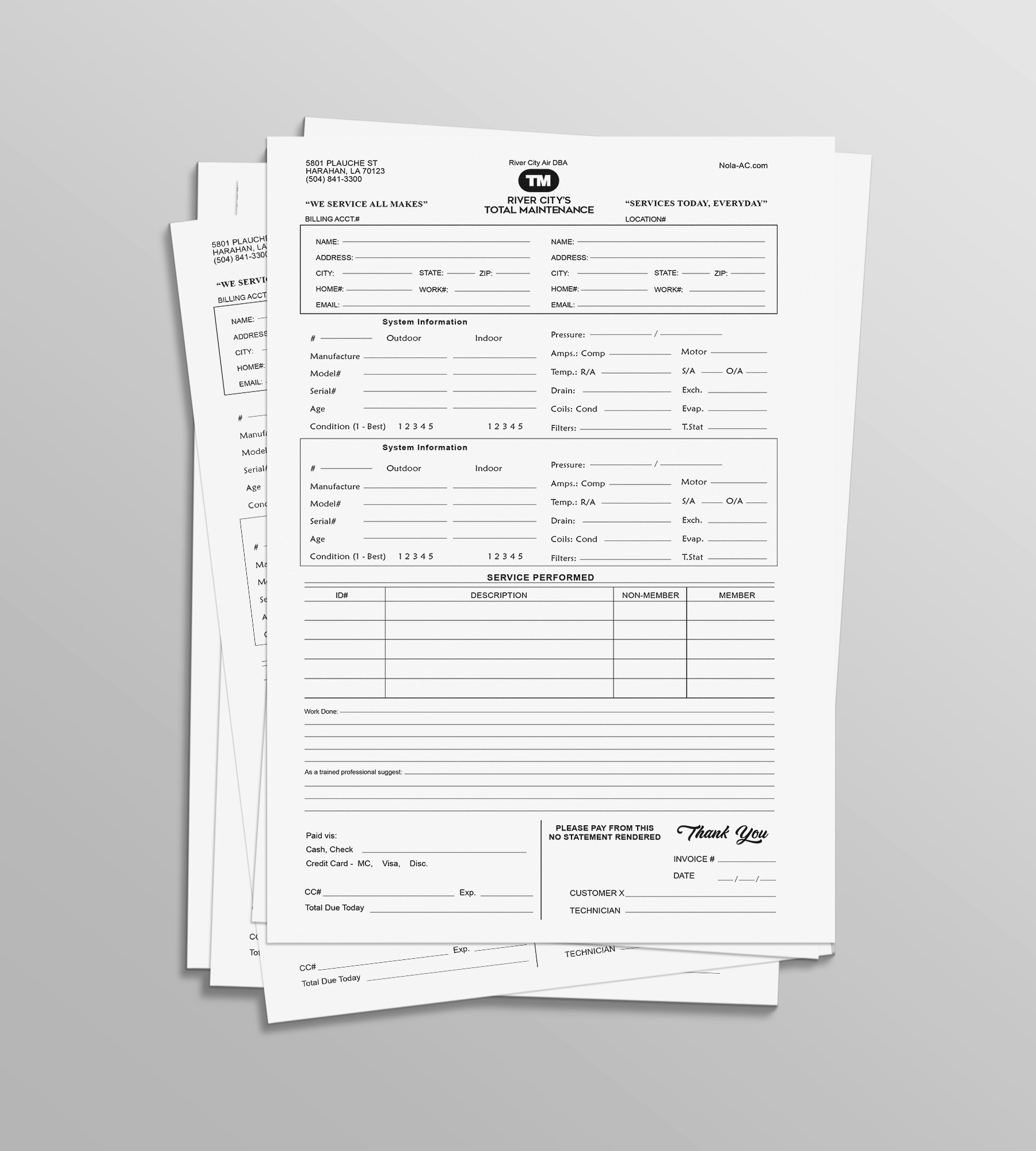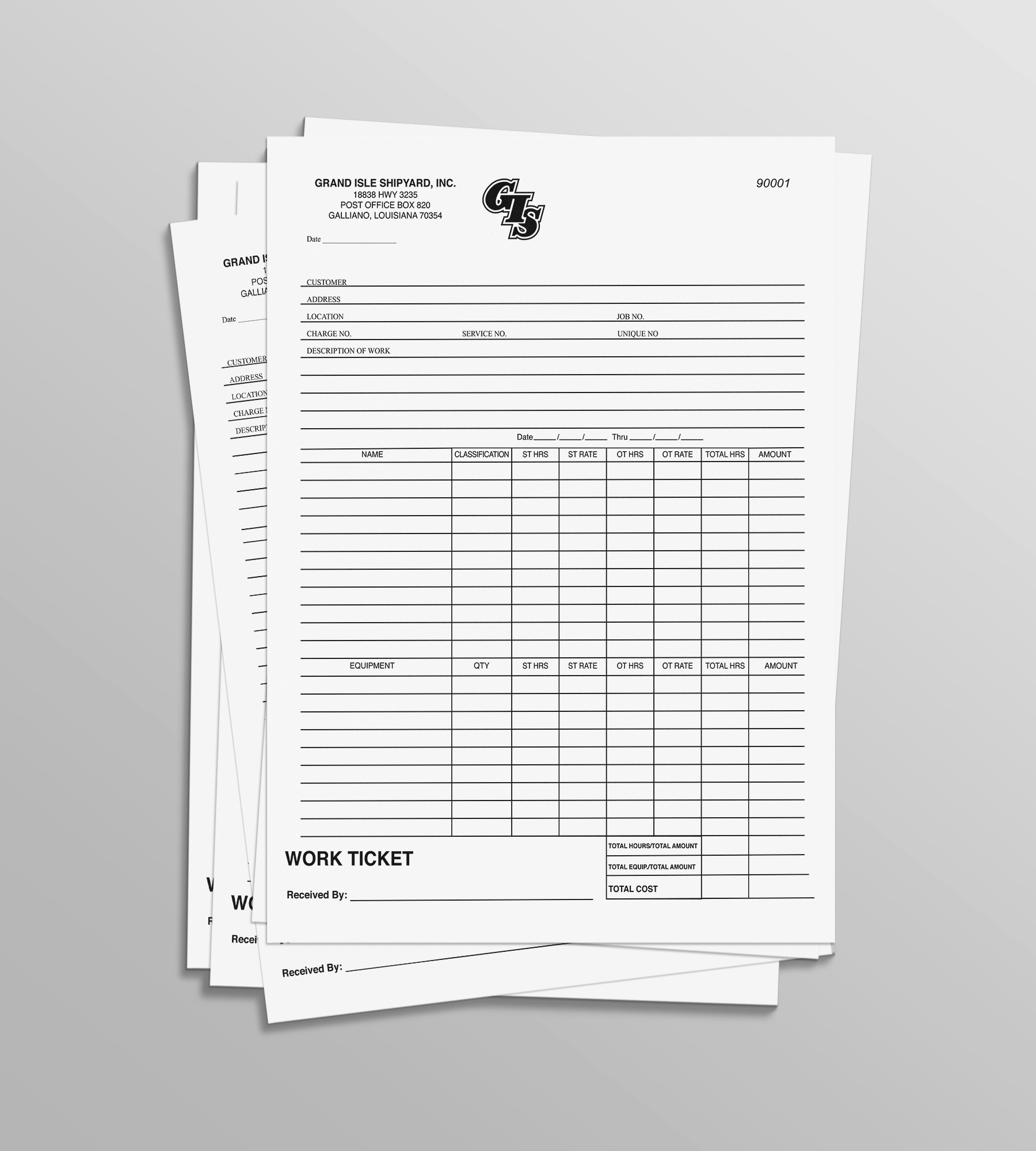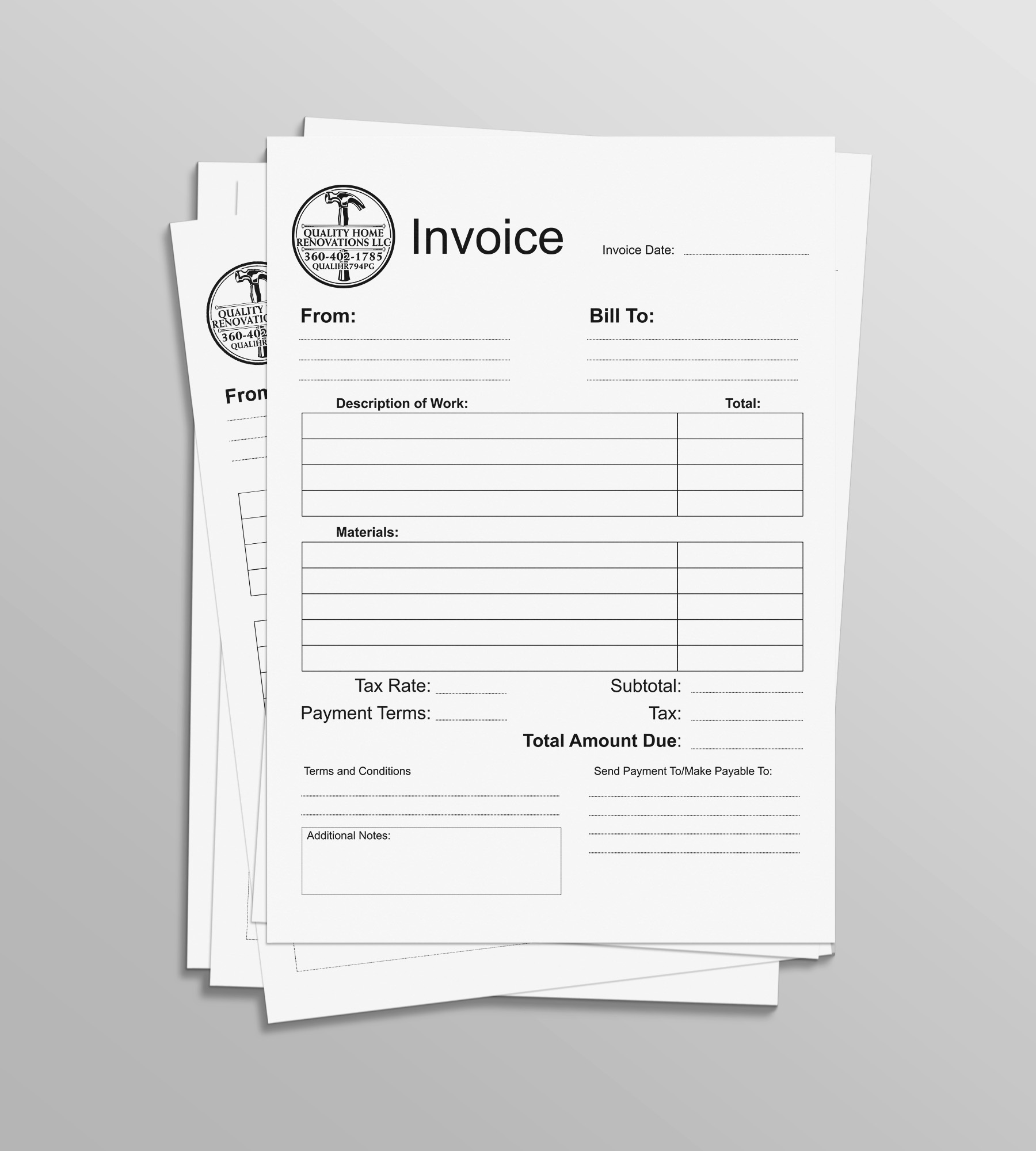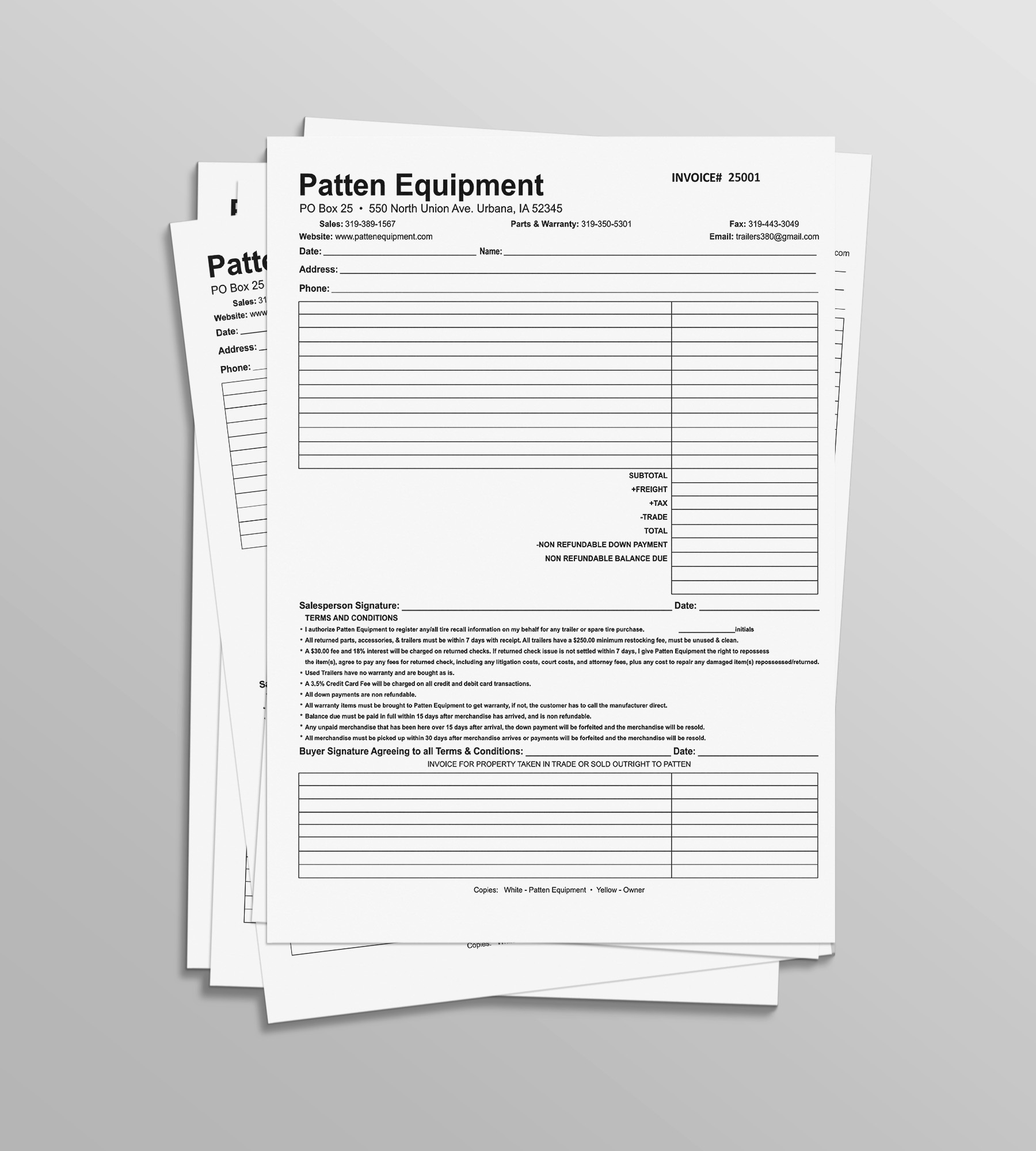 Our Carbonless Forms are designed to meet the diverse needs of various industries. Custom form printing is available in an assortment of sizes with the option for up to 6 parts printed in black ink, or standard colors, these forms ensure that every detail is preserved, making them suitable for a wide range of applications. Consecutive numbering is available in black or red on any of our NCR forms. Whether you're in construction, healthcare, transportation, or any other field, our carbonless forms offer the perfect solution. Available sizes include 4.25" x 5.5", 3.66" x 8.5", 5.5" x 8.5", 8.5" x 11", 8.5" x 14" and 11" x 17" NCR forms.
Standard Colors: Process Blue, Reflex Blue, Blue (072 or PMS 300), Brown (PMS 160), Burgundy (PMS 201 or 221), Gray (PMS 430), Green (Pantone), Green (PMS 348 or 354), Orange (021), Magenta (Pantone), Pink (PMS 233), Purple (Pantone), Red (PMS 185 or Rubine), Teal (PMS 320 or 327), Violet (Pantone), Warm Red. Non-standard colors add $40, and metallic inks add $80 to total price.
Laser safe forms are also available. Contact us for pricing!
Choose our personalized Carbonless Forms today to streamline your paperwork process while maintaining the highest standards of quality and precision. Simplify your paperwork, elevate your business communication, and ensure every detail is recorded accurately.
We offer a wide variety of other NCR products, as well as a full line of offset, digital, and large format printed products, and more. Feel free to contact us for a custom quote today if you don't see what you're looking for.
Ordering & Artwork Setup Guide
Step 1. Choose Product
If you can not find the product you are looking for submit a custom quote here
Step 2. Select Product Options
Size
Color
Turnaround Time
Coating
Etc.
Step 3. Add Product to Shopping Cart
You will see an instant price for all listed products
Click the Add To Cart Button
Step 4. Review Shopping Cart
Name Your Job
Select Shipping Method
Add Any Special Instructions
Once Satisfied Click The Checkout Button or Continue Shopping
Step 5. Payment Page
Select Billing Address
Select Payment Method
Review and Accept Terms/Conditions
Click Complete Button
Step 6. Upload Files

Upload Now
Upload Later
My Designer Will Upload
Files Are At A 3rd Party Download Source (i.e. ftp, dropbox, sendspace)
* Click a price and the quantity in the calculator will update to match what you selected.